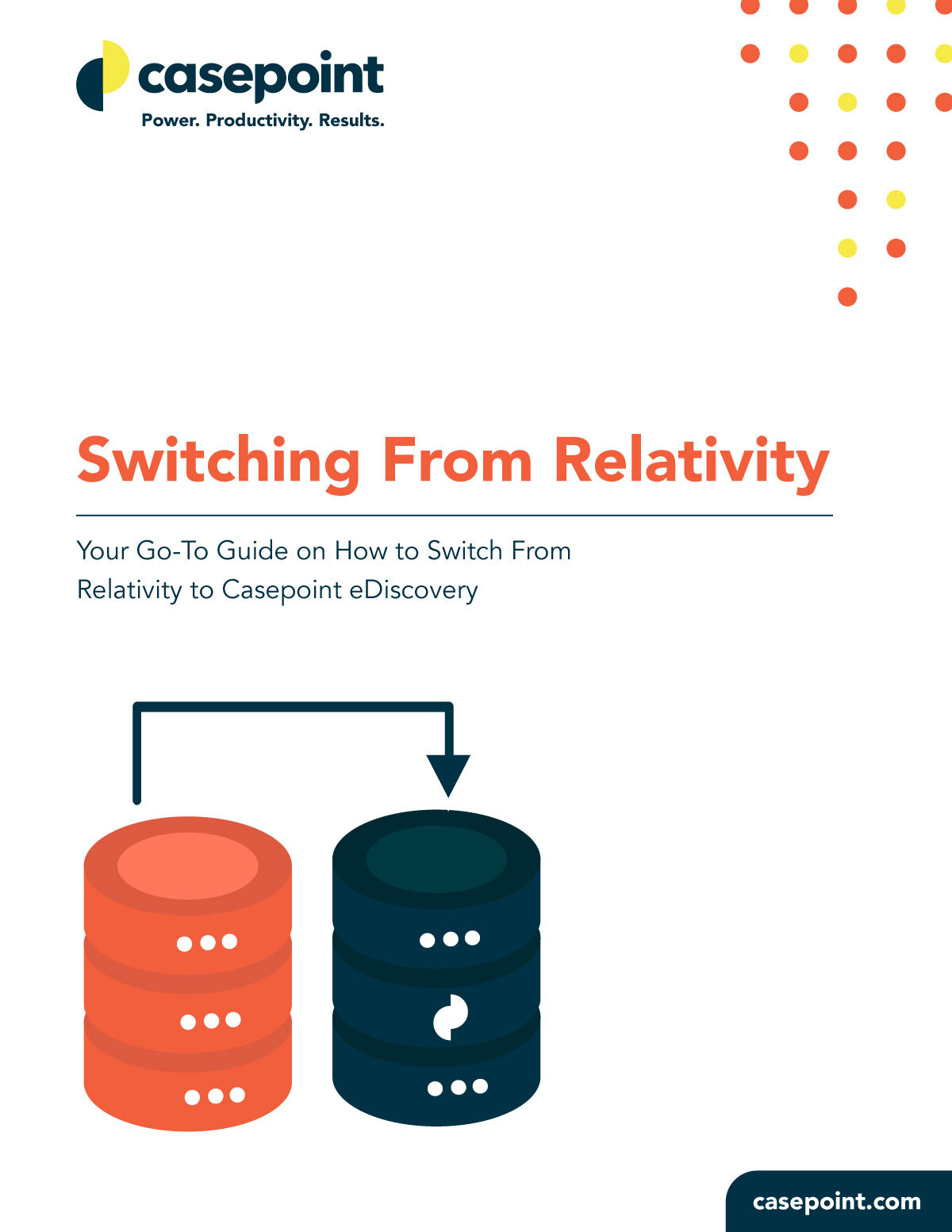 Download your Go-To guide for upgrading your legal technology solution. Switch with a team who knows what they're doing.
Get your free copy today!
See why numerous Relativity users are switching to an easier-to-use and more innovative eDiscovery platform like Casepoint.
Download this go-to guide on how to upgrade your legal technology solution. Get insights into the top complaints of Relativity users, why they switch, and next steps to take once the decision to switch is made.
See why partnering with a team of experts who provide unmatched support and technology can help you reach your long-term goals.
Get your free copy today!

"The choice to switch to Casepoint from Relativity was clear to us. Its functionality, ease-of-use, and advanced technology allows our attorneys to be more effective and efficient. Casepoint allows us to provide clients with a lower total cost of eDiscovery."
---
AmLaw 200 Firm